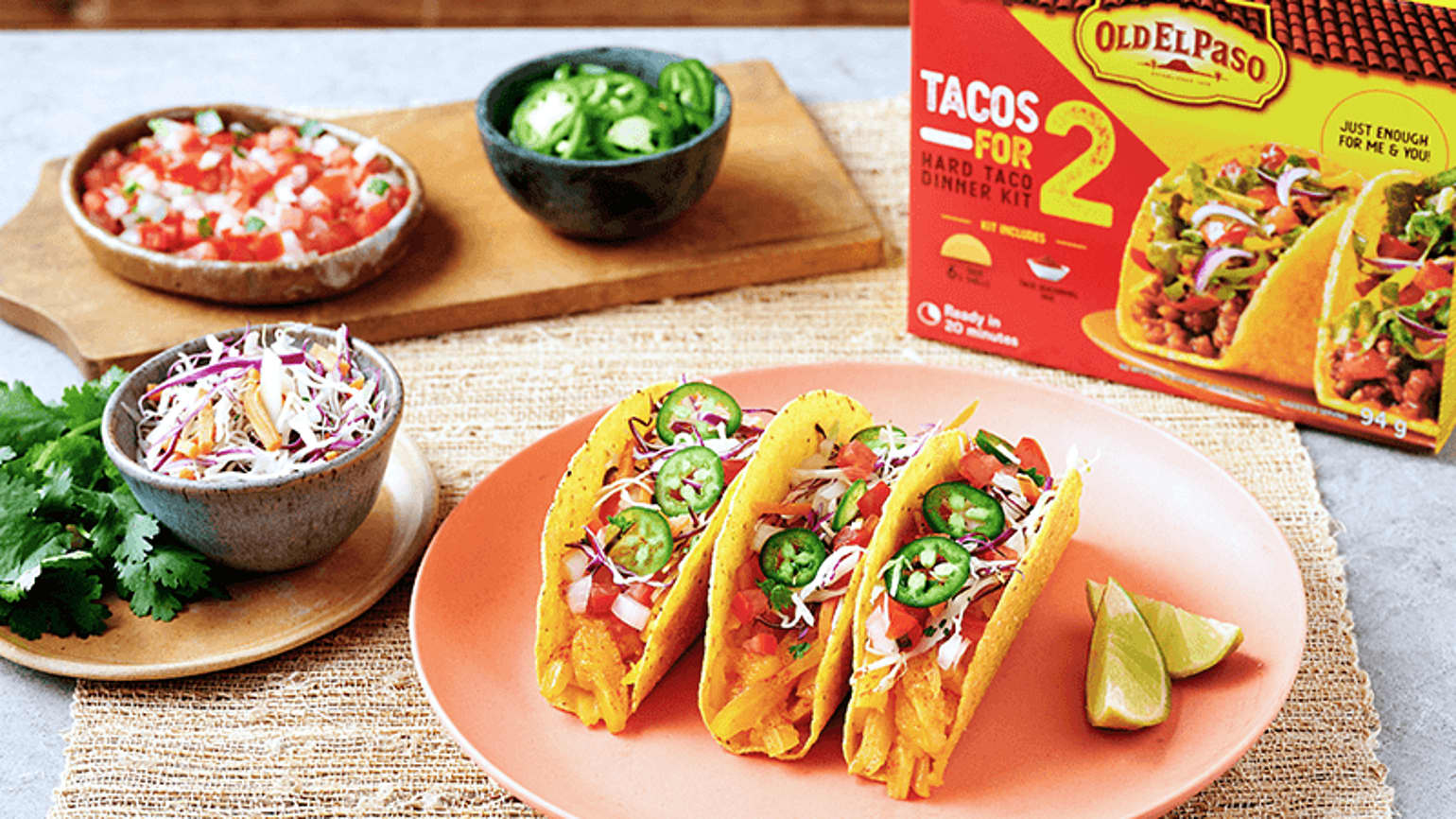 Ingrédients
1 package of Old El Paso Taco kit for 2 seasoning
3 tablespoons avocado oil, 1 tablespoon set aside
2 cloves garlic, minced
1 small yellow onion, diced
1/2 cup vegetable broth
1/4 teaspoon cayenne pepper
1 teaspoon dried parsley
6 Old El Paso Corn tortillas
2 cans jackfruit in brine. Drained well.
1 jalapeño, thinly sliced
1 cup pico de gallo
1 cup pre chopped coleslaw
Salt and pepper to taste
4 lime wedges
Préparation
Start by draining and shredding the jackfruit by hand or with two forks.
Heat oil in a large pan over medium heat. Add onion and garlic, sauté for about 3 minutes.
Add the shredded jackfruit and sauté for 2-3 minutes.
Add the Old El Paso taco seasoning, spices and vegetable broth. Sauté for 3-4 minutes until the liquid has cooked down completely.
Taste for seasoning and add more if needed. Remove from heat.
Add oil, chopped cilantro, salt and pepper to the coleslaw and set aside.
Thinly slice 1 jalapeño.
Warm up the corn tortillas as directed.
Build your tacos with jackfruit, coleslaw, pico de gallo, jalapeños and Old El Paso taco sauce.
Garnish with a squeeze Styling note: Will ensure of lime and enjoy!